Prototype Wiring
Peak's unique blend of experience in mechanical and electronic engineering means we can offer practical advice to aid the design and development of an existing client design, or assist in the development of a design from scratch with our client. Fully finished assemblies are produced onsite, including the procurement of all materials with full traceability if required.
With a flexible approach we can supply quantities ranging from one-off prototypes, through to small and higher run volumes. Our process utilises Komax and Ecostrip automatic cut and strip machines. Cirris cable test equipment ensures the quality and repeatability of cable assemblies is maintained. The Cirris CH+ is a complete cable, harness, and wiring test system capable of testing assemblies up to 5,376 points at voltages to 1500 VDC and 1000 VAC.
With a vast array of expertise and experience in implementing everything from a simple cable to complex Multi-Rack Systems, Peak can realise all your requirements onsite under our strict process controls.
Image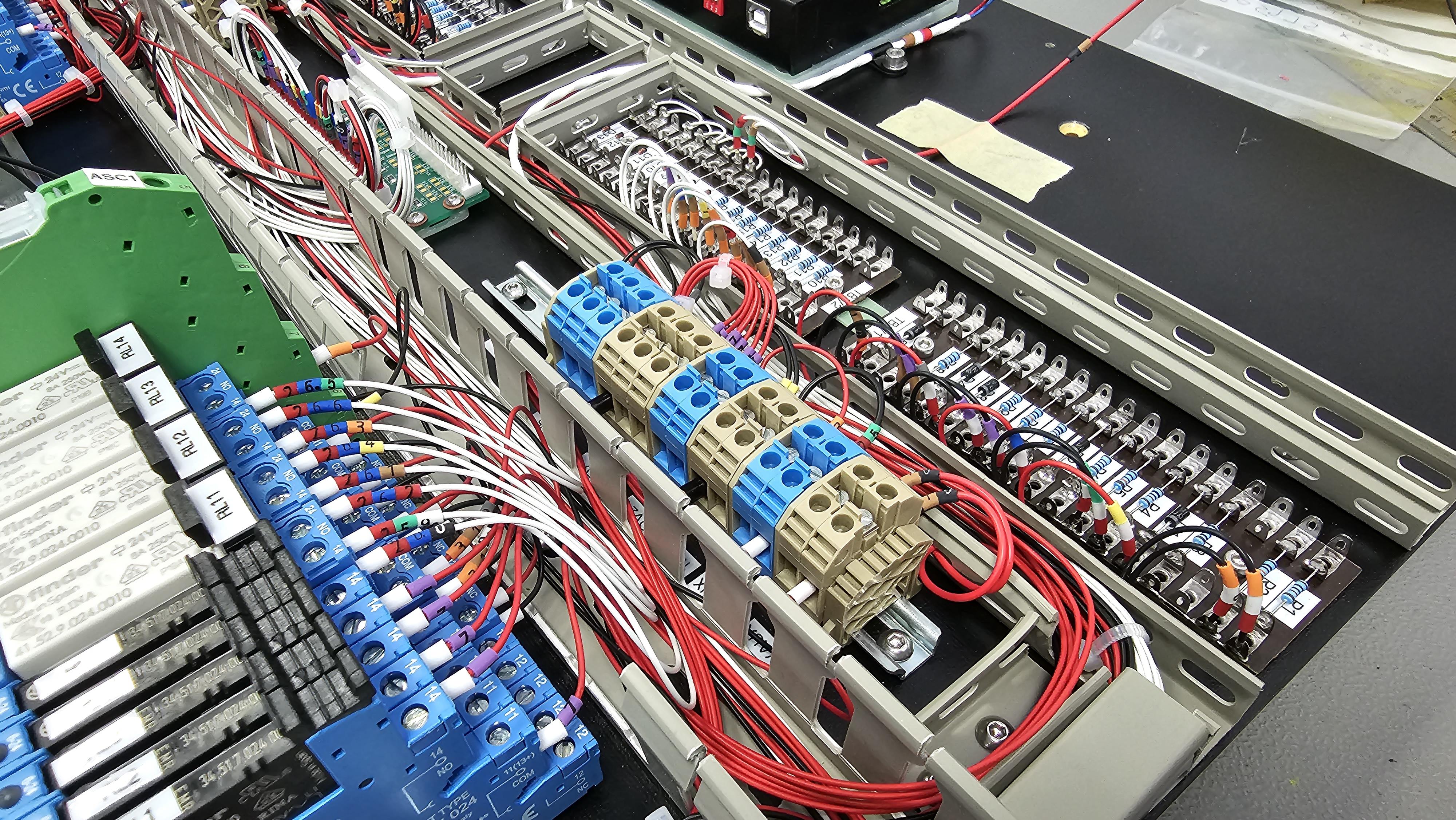 PCB Design and Build
Why do we use custom PCBs? For repeat build systems it allows the use of COTS cables or standard custom cables and this reduces manufacture and service costs. It has the added benefits of reducing wiring space and an easier to understand architecture.
Peak work closely with their customers throughout the Test System lifecycle to evaluate when and where it makes sense to implement this approach versus custom wiring.
PCB design, schematics design and assembly are all carried out onsite at Peak Production. We only outsource the layout and manufacture of the bare board PCBs.
Image