Wiring Shop
The Wiring Shop has over 35 years' experience in the manufacture of application specific wire harnesses and assemblies for an expansive variety of OEM products and markets. Peak delivers unequalled expertise across a diverse product range, with our experience and engineering expertise offering continuous productivity savings through collaborative design efforts for all styles of wire harness and prototype wiring assemblies.
Simple or complex wiring harnesses or cable assemblies are realised utilising the latest automatic measuring, wire cutting, stripping and terminating equipment. Cirris cable test equipment ensures the quality and repeatability of our cable assemblies.  The Cirris CH+  is a complete cable, harness, and wiring test system capable of testing assemblies up to 5,376 points at voltages to 1500 VDC and 1000 VAC.
All PCB assembly is completed within our Wiring Shop which allows us to quickly manufacture sub-assemblies under our process control either for direct supply to our customers or for integration within higher level assemblies built onsite.
Our assembly team take care of everything from small box builds to multi rack systems supported by our CAD infrastructure ensuring all levels of assembly complexity can be handled with ease.
Image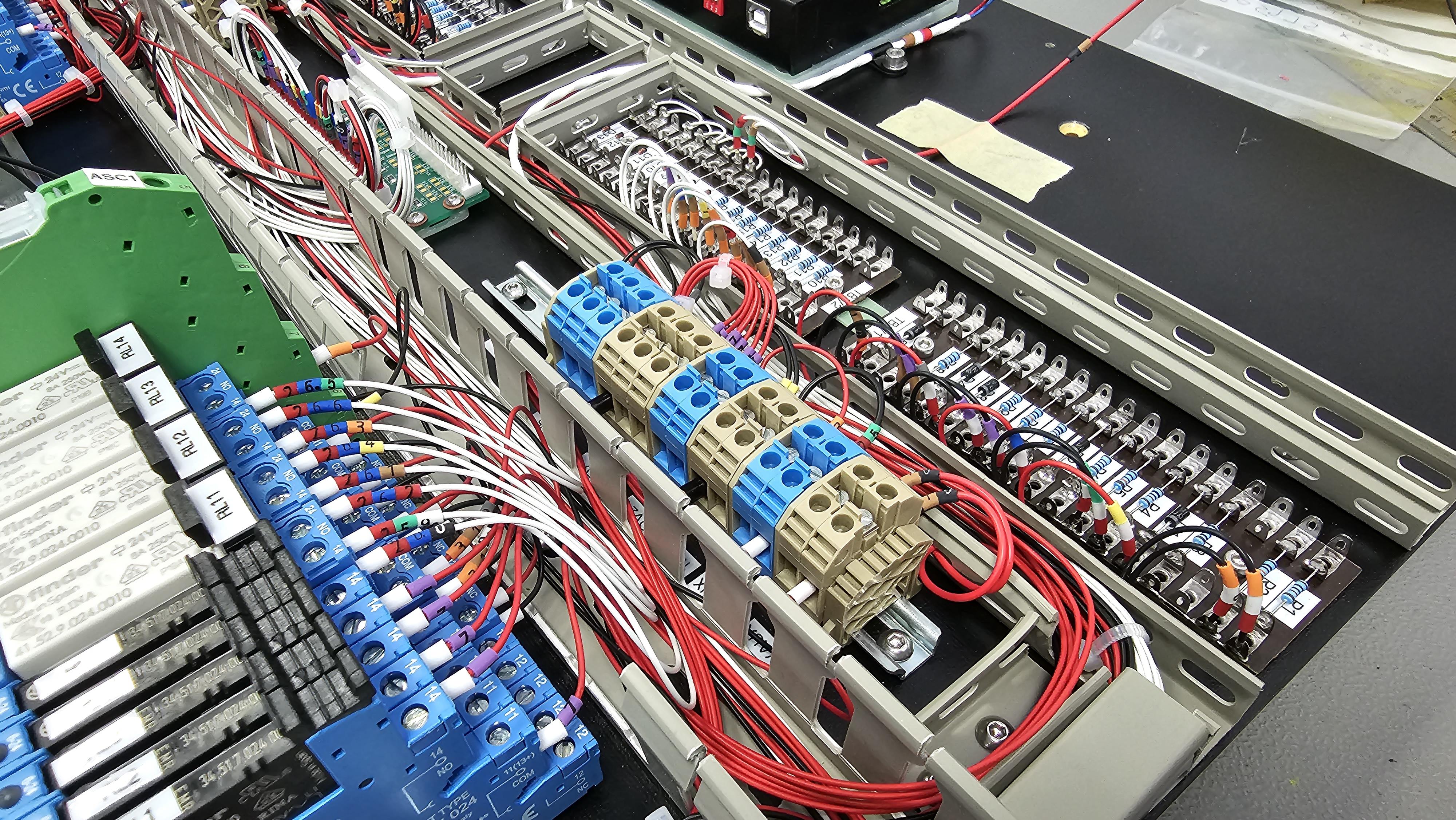 Image